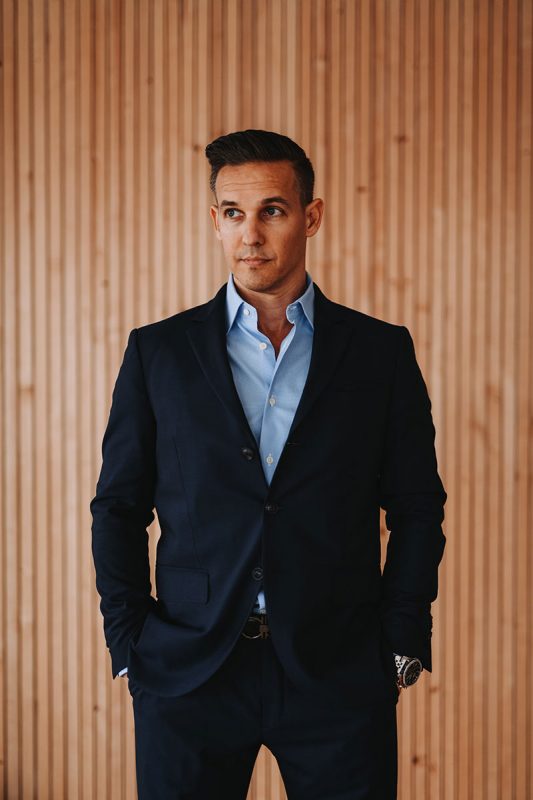 AARON KEITH
Aaron is the founder of Buildify Systems, which
provides resources to business owners such as business growth software, coaching, and seminars.
Aaron is also the founder of Ascension Programs, now Buildify Systems, which provide key resources centered around supporting entrepreneurs grow and expand their companies through proprietary growth software, coaching & seminars.
Aaron's journey as a business owner started at 19 when he ventured out and started his first business. After a few years of struggling he was introduced to his first business coach, and although he didn't know it at the time, this was the tipping point that would forever change his life. By the age of 24, with the support of his business coach, Aaron built one of the most successful businesses in his industry. Not only was he making great money, but he was happy, had balance in his life, and was having the life experience he had dreamed of.
All of that came out of the work he did with his first business coach. It was an amazing experience and Aaron knew right then that he wanted to do for others what his coach had done for him. At the age of 24, Aaron told his business coach, "When I get older I would love to be a business coach". Aaron's coach proceeded to say, "Why wait, I will train you!", and the next phase of Aaron's life began!
Later that year Aaron started Ascension Programs and continued to run his first business while he was building the coaching business; he ran both businesses successfully for the next two years. Then at the age of 26, Aaron made the choice to sell his first business in order to devote all of his time and attention towards building Ascension Programs into the best Business Education & Coaching Company that he possibly could.
When Aaron works with a business owner in one of Ascension's programs, they are not only getting his depth of knowledge, top notch education, and training, but they are getting the personal experience that Aaron has gained from being in business for over 15 years.
By 2012 Aaron had built Ascension Programs, now Buildify Systems, into one of the most successful private coaching businesses in the country. After having coaching over 5,000+ business owners from around the world, Aaron had noticed a common
challenge with most of the business owners he worked with. Most of them had negatively impacted their health from their rigorous pursuit to build wealth.
Aaron then took his entrepreneurial spirit and passion for helping business owners and developed a leading edge natural medicine clinic called Spark Health Inc.
Spark Health specializes in personalized natural medicine and was launched in 2013. Aaron has equipped Spark Health with some of the most innovative health services available and these services are executed by a top notch medical staff which was hand selected from around the country. Aaron continues to run both, Spark Health and Ascension Programs today.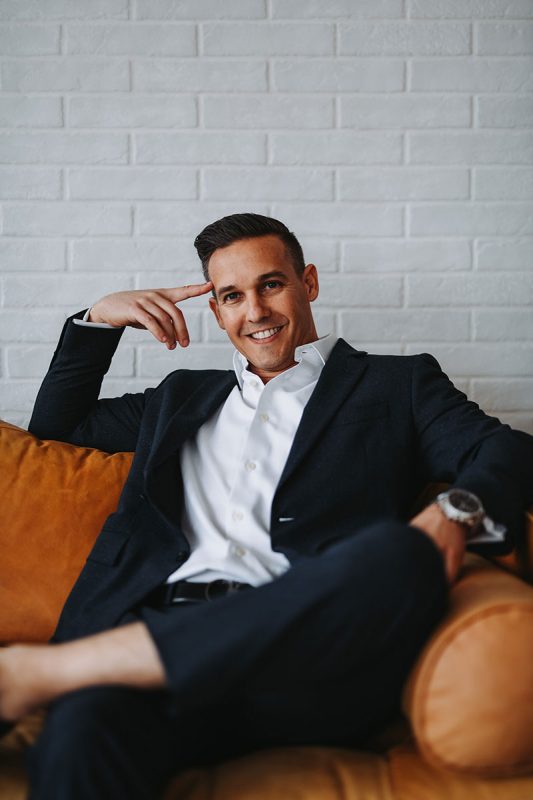 Then in late 2018 while rock climbing with a good friend and software developer, an idea was born to provide entrepreneurs a tool that would get critical business growth information along with custom business systems Aaron has been successfully using with his clients for the past 17 years. And that is when Buildify Systems was set into motion.
Aaron set out to develop a new type of software that was not a CRM or anything along that vein. Buildify is a very unique kind of business building software the combines two decades of business building information along with proven business building systems, structures and processes all rolled into one software. Aarons proven approach to building and scaling companies has become known as "The Buildify Method". Buildify now provides not just the software, but high level business coaching & consulting, and seminars for entrepreneurs of all levels.